Posted in
announcements
on June 14, 2018 by admin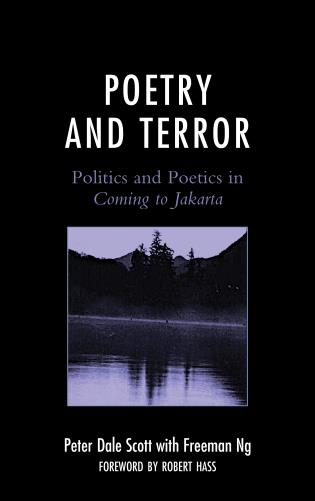 Peter and I have turned our video discussions of Coming To Jakarta into a book that will be published in the fall by Lexington Books! Most of the book will consist of the transcribed interviews (polished and enhanced with supplementary notes) but Peter also added extensive analysis of the political developments in Indonesia since his poem was published, and wrote new material about his relationship to the poem and the role of poetry in the world.
The book is titled, Poetry and Terror: Politics and Poetics in Coming to Jakarta.
At the publisher's request, I'll be taking down our video discussions from YouTube and removing all the posts here that once linked to the videos. I hope that everybody who wanted to view them has been able to do so. They'll shortly be reintroduced into the world in printed form.
To be notified about exactly when the book will appear, or to receive other news about our future projects, you can: